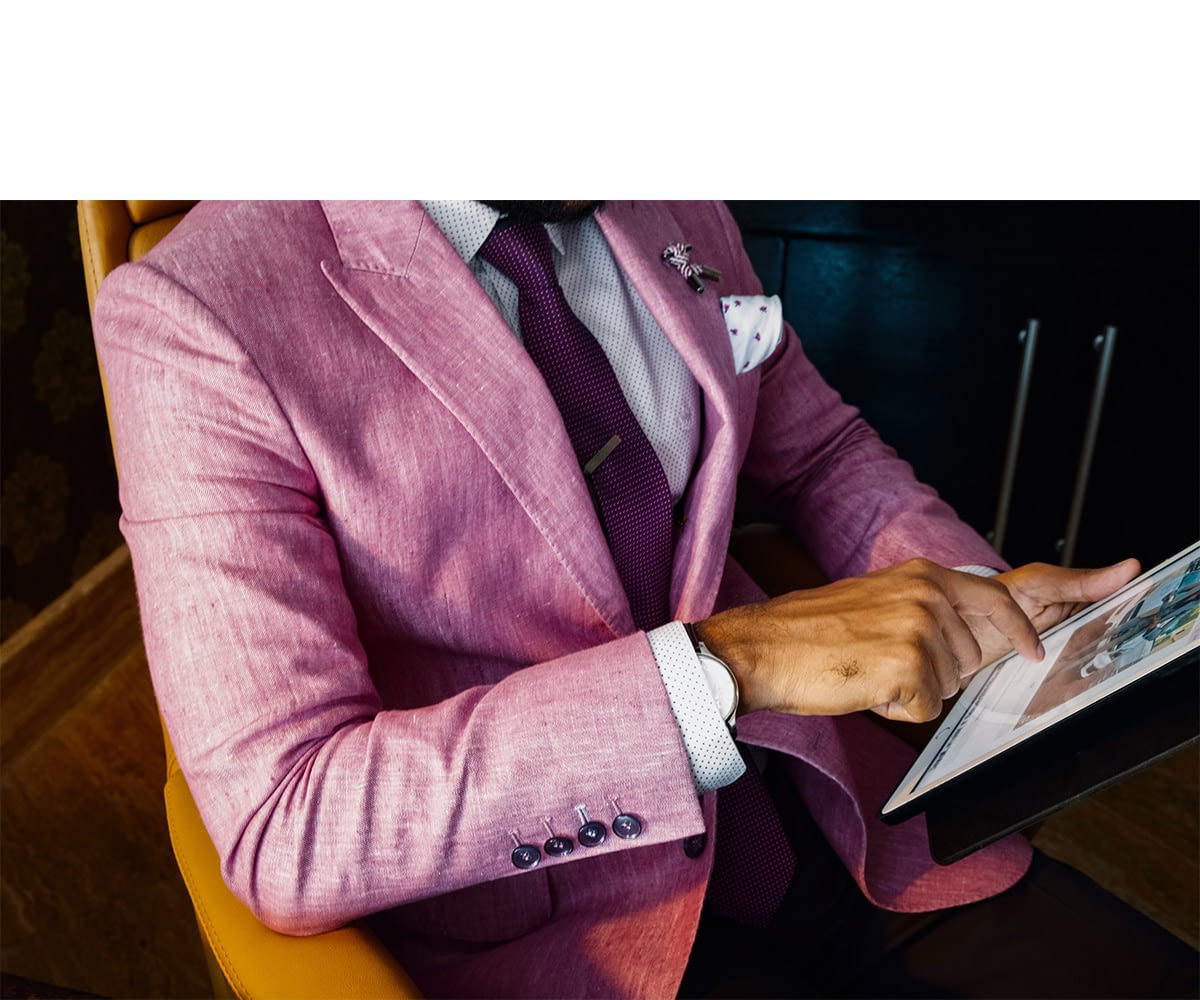 Why Choose Us?
We offer an extensive alterations  service for Gentlemen. Alterations can be made to all garments regardless of where they were purchased.
Quality, speed and value are our aims - and you can rest assured that we will have it ready for when you need it.
We also have an express service available, for any urgent jobs.
Mens Alterations Services:
Coats and Jackets
Zips -From £20
Shorten Jacket Sleeves - From £25
Shorten Coat Sleeves - From £20
Lengthen Sleeves - From £25
Shorten Coat - From £25
Shorten Jacket - From £25
Jacket Relined - From £45
Coat Relines - From £45
Jacket Take In - From £25
Trousers
Shortened - From £8
Shortened w/ tape -From £10
Zip - From £10
Concealed Zip - From £15
Lengthened - From £10
New 1/2 Pocket - From £8.50
New Full Pocket - From £14
Jeans
Shorten Original Seam - From £10
Shorten Normal Seam - From £8
Zip - From £11
Repairs - From £8
Button - From £2
Waist Altered - From £15
T-Shirts/Blouses
Shorten Length - From £10
Shorten Sleeves - From £10
Take in Men's Shirt - From £12
Take in Blouse - From £212
Collar Turned - From £8
Leather
Jacket Zip - From £30
Shorten Jacket Sleeves - From £20
Zip in Sleeve - From £18
Leather Taper Sleeves - From £45
Leather Coat/Jacket Alteration - From £30
Leather Trousers Shorten - From £25